Architecture by César Manrique in Lanzarote
Official site of the book César Manrique, territorial acupuncture in Lanzarote —considered the reference work on the architecture of César Manrique— with extracts of the work and exclusive content. This website also includes an interactive map of Lanzarote, with the location of all of Manrique's architectural work on the island.
Lanzarote
Lanzarote is an island with predominantly volcanic landscape, located within the Canary archipelago. Its appeal went unnoticed for decades, hidden by the natural exuberance of the main neighboring islands. Despite its apparent sterility and limited size, in the last decades of the twentieth century Lanzarote has become a benchmark of balance between tourism attraction and sustainable development. This example of growth contrasts with the general reality of other islands from the same archipelago, and its particular principles of development can still be seen in our days.

In 1993, Lanzarote was declared by the UNESCO Biosphere Reserve, considering the island as an oasis worthy of being preserved. This recognition was granted for the first time to a "territory as a whole, including all its population centers."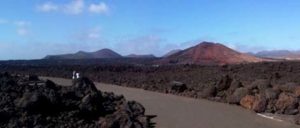 César Manrique
The unique development of Lanzarote is frequently associated with the local artist César Manrique, and particularly with his active intervention from the 60's and until his death, in 1992. Manrique was a visionary, able to anticipate the hidden potential of the island. The artist would compare Lanzarote to Cinderella, with a uniqueness above her sisters -the other destinations in the archipelago-.
However, the fact that Manrique has developed his architectural work without an official title of architect and within a limited geographical context -away from the large population centers-, has not helped to achieve the recognition deserved. The influence of César Manrique on the development of Lanzarote has not been the subject of any comprehensive scientific analysis to date.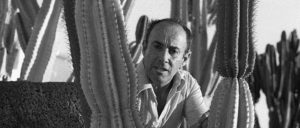 Territorial acupuncture

Manrique's intervention, and in particular through the architecture that the artist created in Lanzarote with the Art Centres, has meant an urban and territorial acupuncture that has transformed the island. Its influence has reached hundreds of thousands of inhabitants and more than fifty million tourists.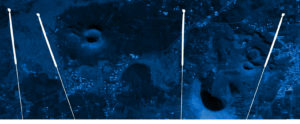 Contemporary vision of Manrique's architecture
In addition to analysing all these elements in detail, the book César Manrique, territorial acupuncture in Lanzarote provides a contemporary vision of the artist's architectural work, supporting the analysis in the unpublished testimonies of prestigious contemporary architects such as Alvaro Siza, Jacques Herzog, Frei Otto or Fernando Menis.