The reference work on the architecture of César Manrique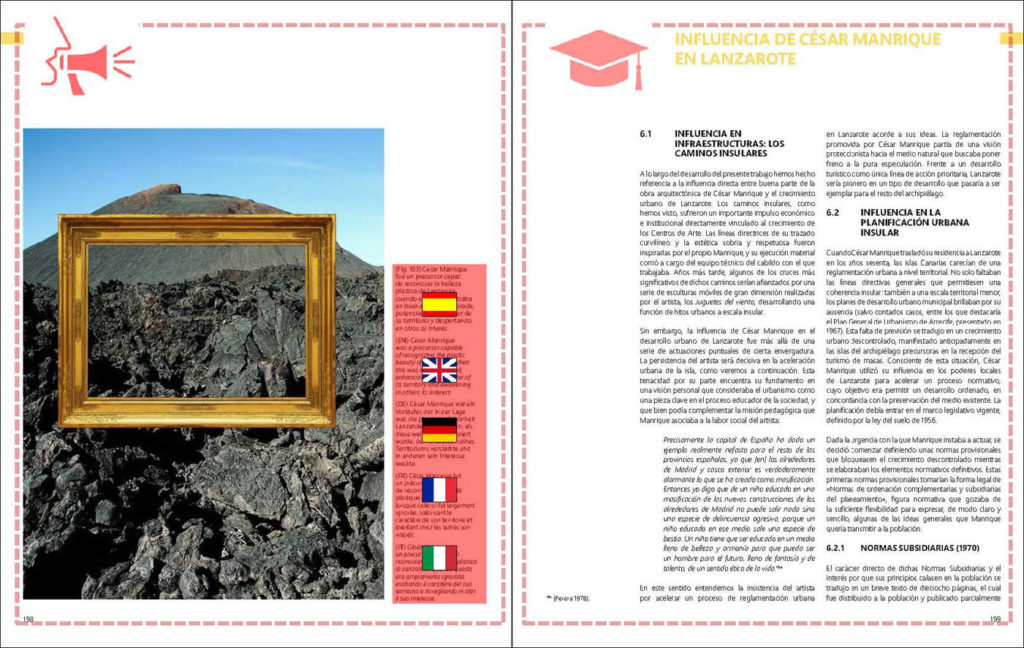 The book César Manrique, territorial acupuncture in Lanzarote is based on the doctoral thesis carried out by Alejandro Scarpa, considered the reference specialized work on the architecture of César Manrique. Without losing the rigor of the research work, each page of the Spanish text is accompanied by abundant explanatory images and summaries written in a multilingual version. In this way, the work responds to the interests of the specialized public, as well as those who wish to have a synthetic knowledge of Lanzarote and Manrique's architectural work.
The book is currently on sale exclusively in Art Centers and bookstores on Lanzarote.
Selected pages:
Complete reference of the book (according to UNE-ISO 690):
ALEJANDRO SCARPA, 2019. César Manrique, acupuntura territorial en Lanzarote. Arrecife: Centros de Arte, Cultura y Turismo del Cabildo de Lanzarote. ISBN 978-84-12-00223-2.