Lanzarote and César Manrique, in less than 100 words
Cesar Manrique considered Lanzarote as the Cinderella of the Canary Islands, but how does the story continue nowadays?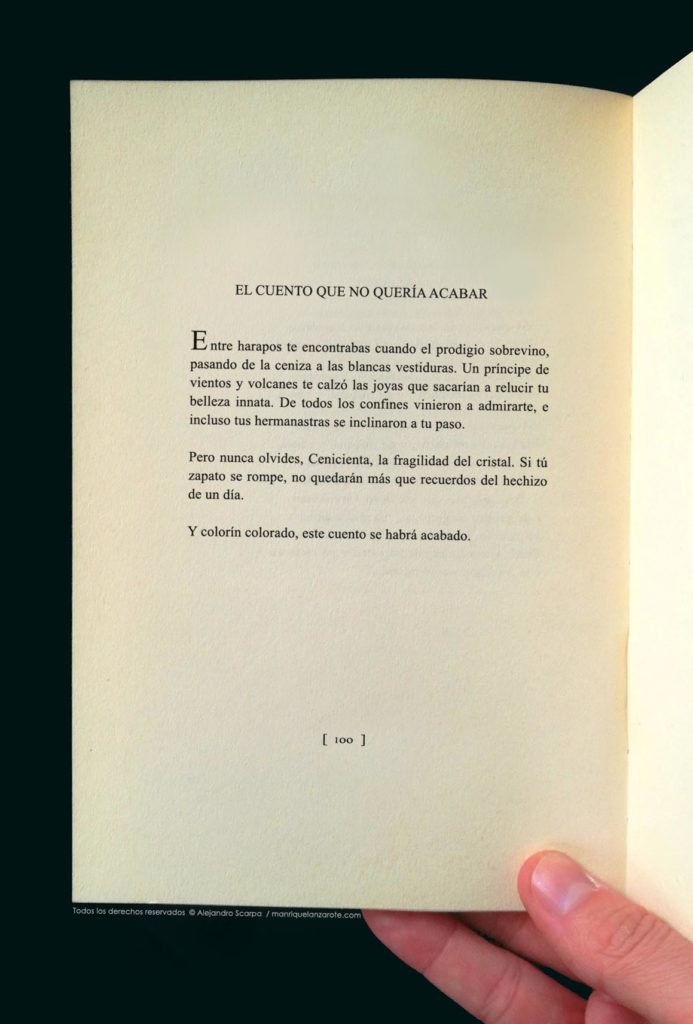 (Provisional translation of the original text in Spanish)
THE STORY THAT DIDN'T WANT TO END
You were in rags when the prodigy took place, passing from ashes to white garments. A prince of winds and volcanoes dressed you in the jewels that would highlight your innate beauty. From all ends they came to admire you, and even your sisters would bow down in your wake.
But never forget, Cinderella, the fragility of the crystal. If your shoe breaks, there will be nothing left but memories of a day's spell.
And that will be the end of the story.